Arizona health insurance

Guide to Individual health insurance
Individual Arizona health insurance Consumer Guide
What is individual Arizona health insurance?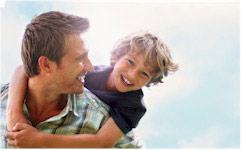 Individual Arizona health insurance is coverage that a person buys independently. It can be sold to a single individual, to a parent and dependent children, or to a family. Many Arizonians get health insurance coverage through an employer or through a government program, but the rest purchase private health coverage on an individual basis.
Since the Affordable Care Act (Obamacare) went into effect, Arizona participates in the Federal Health Exchange. Plans purchased through the Exchange may be eligible for a tax subsidy based on household income, family size and other factors.
Each state separately regulates how individual policies may be marketed and sold, and the Federal government has mandated certain benefits that must be included.
How can I buy Arizona individual Arizona health insurance coverage?
In almost every state including Arizona, individual health insurance coverage can be purchased through licensed health insurance salespeople known as agents or brokers. Independent Arizona agents and brokers sell insurance plans from many companies and they can help you find the coverage that best suits your individual needs.
Agents and brokers also provide service on the policies they have sold, and can help you process claims or with anything else you need regarding your policy. The insurance companies for which agents and brokers sell coverage pay them a commission for their work, so you will not be charged a direct fee if you want to use the services of an agent or broker. We are licensed Arizona health insurance agents and there is no fee for service, no application fee in most cases, and a best rate guaranteed when you quote Arizona health insurance through www.Arizonaplans.com .
You can also buy a plan directly through the Exchange. However, you can't expect much guidance in terms of selecting the best plan for you based on anything but price.
How is Arizona individual insurance different from group insurance?
Before passage of the ACA, group insurance, which is insurance offered through an employer, was very different than individual/family Arizona health insurance. In general it offered richer benefits, such as maternity cover or substance abuse treatment. Now the benefits for group and individual/family have generally been brought into alignment and are much more standardized than before. Sometimes group insurance is still a good deal for the employee, but becomes very expensive if you want to add dependents.
One of the most significant changes post-ACA is that there is no longer medical underwriting for individual/family plans. No matter what your health condition, the insurance company has to accept you. This is considerably different from pre-ACA coverage, when someone could be declined for diabetes or cancer or many other serious ailments.
Insurance companies can "rate you up" (increase your premium rates) if you're a smoker, but that's about it.
Popular Related Pages:
Health Reform Updates and Strategies
You can run your Arizona Health Quote here to view rates and plans side by side from the major carriers...Free.
Again, there is absolutely no cost to you for our services. Call 866-344-8061 Today!