Arizona health insurance

About Us
ABOUT US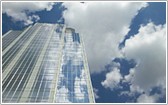 Walter Jarvis Insurance Services
6264 Saylin Ln
Los Angeles, Ca 90032
Arizona License - 178890
Nationwide: 866/344.8061
Fax#: 866/394.8320
E-mail:help@arizonaplans.com
Walter Jarvis Insurance Services is an authorized agent for the following companies:
Aetna
BlueCross BlueShield of Arizona
CIGNA
Health Net of Arizona
HumanaOne
Time Assurant (short-term only)
United Health One

www.arizonaplans.com is a service provided by Walter Jarvis Insurance Services to help Arizona consumers find the health insurance that works best for them.
Unlike most companies, we concentrate on Arizona health insurance.
Arizona is our main market.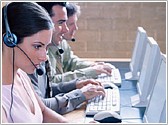 We sell service, not insurance. Of course, you've visited arizonaplans.com looking for health insurance coverage, and what you want is maximum coverage with the minimum effort and hassle. What we want is to help you pick the best plan for you and your family, if that applies, get your application underway and get coverage as soon as possible.
For most people, looking to get health insurance is a necessity, not something you look forward to. That's where we come in. We can make the whole process as painless as possible by helping you work your way through the maze of medical plan terminology, types of plans, application questions and payment options . We want you to find the plan that will give you the best protection at the lowest possible price, the quickest manner possible.
Whether you go through us or through an insurance carrier, the cost is the same and the benefits you will get are identical
Knowing that, wouldn't you prefer speaking to one person, someone who will listen to your questions and get answers for you, who will establish a relationship with you, rather than to whomever picks up the phone at the insurance carrier?
Individualized service is what we aim for as much as possible. We want you to understand what you're getting, whether it's way a deductible works, to the methods of payment for your premium.
Because we are appointed with five carriers, we are not limited to the plans of one insurance company. We'll try to find the insurance plan that works best for you, whether it be a PPO or HSA (health savings account). We'll track the application in underwriting and let you know when a decision is made. If questions come up along the way, we'll try to answer them.
So let us work for you. We want to answer your health insurance questions and look forward to hearing from you.
You can run your Arizona Health Health Quote here to view rates and plans side by side from the major carriers...Free.
Again, there is absolutely no cost to you for our services. Call 866-344-8061 Today!