Arizona health insurance

Arizona online health applications
Arizona Health Insurance Application Center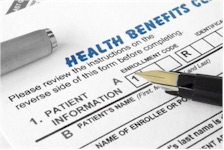 You can click below to download applications and forms for most major Arizona health insurance carriers, including, Aetna, BlueCross BlueShield of Arizona, CIGNA, HealthNet, Humana and United Health One. The download requires Acrobat Reader, which is a free download. Since these files are large, please allow a little time for them to download.
APPLY ONLINE
cuts processing time in half
Aetna
Blue Cross Blue Shield of Arizona
Cigna Health
Health Net of Arizona
Humana of Arizona
UnitedHealthOne/Golden Rule

APPLICATIONS DOWNLOAD
Click below for full form download listing
TO EXPEDITE PROCESSING
The quickest and easiest way to apply, however, is to apply on-line. An on-line application is processed quicker than a download, and there is no time in the mail delay as there is for snail mail."
ARIZONAPLANS.COM provides rates, applications and other information to better help Arizona consumers make informed choices about their health insurance. Walter Jarvis Insurance Services, the registered owner of the site, does not recommend, endorse or provide advice on which insurer to select or which product to buy.
DO NOT CANCEL ANY HEALTH INSURANCE, INCLUDING COBRA, UNTIL YOU RECEIVE WRITTEN CONFIRMATION FROM THE INSURANCE COMPANY TO WHICH YOU ARE APPLYING THAT YOU HAVE BEEN ACCEPTED.
ENROLLING IN A HEALTH INSURANCE PLAN
Starting the process
How long until I get a decision?
Is payment required with application?
Is there a fee to apply?
Is a physical required?
How do I pay for the plan?
Can plan be changed?
Why should I apply through arizonaplans.com?
STARTING THE PROCESS
After you have picked you carrier and plan, the easiest way to initiate the application is to do it on line. You can do this through the website arizonaplans.com by clicking on "Apply" tab in the top right hand order, then clicking on "Apply on-line." You will then choose the carrier.
Some carriers-BlueCross BlueShield, for example-will walk you through several steps before you get to the application itself.
All of the carriers except BlueCross BlueShield require the first month's premium to accompany the application. (BlueCross BlueShield will bill you after you have been approved). If you are declined, or if your premium is rated up based on your health history and you decide you do not want the coverage, all of the premium will be refunded if you request the policy's withdrawal during the "free look period" which can range anywhere from 10 days to approximately 20 days, depending on the carrier).
You can pay for the first month's premium using a credit card or with a bank draft with an on-line application. However, after that you need to request either an automatic bank withdrawal or (if it is offered) a paper bill (some carriers charge a handling fee for a paper bill).
You can also download a paper copy from the web site. Again, click on "Apply," but this time choose "Download" instead of "On-line application" as your next choice. A paper application will take longer than an on-line ap because of the transit time in the mail, so as a rule the on-line application is faster.
HOW LONG UNTIL I GET A DECISION?
If you apply on-line, and if you are healthy with no preconditions, approval can take as little as five- to seven days. A paper application will take another six days at least because of the added time in mail. If a carrier request medical records, you can expect it to take several weeks.
PAYMENT REQUIRED?
Every carrier except BlueCross BlueShield of Arizona requires that the first month's payment be included with the application. An on-line application allows you to use a credit card (for the initial payment only) or set up an automatic bank draft (ETF). BlueCross BlueShield will bill you after the application has been accepted.
If the application is declined, or if the applicant decides to withdraw the application and is within the grace period, the full amount of the initial premium is refunded in a timely manner.
IS THERE AN APPLICATION FEE?
Some carriers require an application fee with a paper application, but not with an on-line application. BlueCross is an example. It charges $20 application fee for a paper application that is non-refundable.
IS A PHYSICAL REQUIRED?
Typically there is no physical required to apply for health insurance. The carrier depends on your health history to make an underwriting decision. That is why it is important to complete the health history section as completely and accurately as possible. While you may not have on hand the exact date of a medical procedure, or the phone number of an old doctor, you want to put down as much information as you can rather than omit anything please you lack specific information.
HOW DO I PAY FOR THE PLAN?
Insurance carriers are encouraging customers to set up automatic bank withdrawals. This is advantageous for them, because it allows them to count on a constant cash flow, but it ensures the consumer does not miss a payment because the premium bill was lost in the mail or paid in a timely manner.
While some carriers still offer paper billing, they normally attach a service fee to process a paper bill. United Health One, for example, charges $10 per month to set out a paper bill. No carrier that we are contracted with will accept a credit card payment beyond the initial payment that comes in with the application.
UNDERWRITING FOR GROUP VS INDIVIDUAL
Group plans offer richer benefits and are typically guaranteed issue. Individual/family plans have more limited benefits, depending on the type of plan, and are not guaranteed issue for some preconditions. When making the choice between keeping group coverage, and going the individual route, there are several factors to take into account.
Typically individual/family coverage is less expensive, but if you have certain preconditions, the carrier may not accept you, or may waive coverage related to the preconditions, or rate up the premium. Do not cancel your group coverage (if you have that option, as opposed to losing coverage because you have lost your job), until you are sure you can get the coverage you need and want through an individual/family plan.
If you have preconditions that keep you from getting coverage, you may have COBRA as an option through your old company. COBRA is basically your old group coverage continued on an individual basis. In other words, you now are making the premium payments for your old group coverage to maintain it in effect for up to 18 months.
Each insurance company has its own guidelines which are usually private. However, insurance companies marketing and selling indvidiual/family health insurance policies in Arizona must file information with the Department of Insurance pertaining to their policies, procedures and underwriting guidelines for offering such insurance.
The underwriters will look at your history of tobacco or alcohol usage as well, and this may result in a rate up.
You can run your Arizona Health Quote here to view rates and plans side by side from the major carriers...Free.
Again, there is absolutely no cost to you for our services. Call 866-344-8061 Today!