Arizona health insurance

Compare Arizona Health Exchange Plans
Tobacco Usage and the Affordable Care Act
Tobacco users are one group that, under the Affordable Care Act, face a significant rate adjustment upwards for their health insurance coverage because of their usage.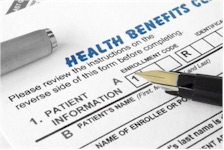 Other groups will see a more leveling out in premium rate calculations as health insurance plans are rolled out . For the first time, for example, men and women will be charged the same rates, and older applicants cannot be charged more than three times the rate of a younger policy holder. This does not hold true for tobacco users. They will be charged more under the provisions of the ACA.
It could be as high as a 50 percent premium increase.
Also, this premium adjustment will not be available for any kind of federal premium subsidy. The tobacco user will bear the whole cost of the increase himself.
Some critics of the increase think that the brunt of the increase will be born by lower income citizens, who statistically tend to smoke more than more middle class individuals. The fear is that the increased cost of the premiums because of the tobacco adjustment will result in less participation in coverage by those with low incomes who are also tobacco users.
Health insurers argue that under the law as currently written, if premiums are not adjusted up or tobacco usage, the premiums for all policy holders will have to be increased.
Five states currently prohibit insurance carriers from increasing premiums for tobacco use, and opponents will try to oppose the provision at the state level, where they hope to get better response.
A time frame defining what constitutes stopping tobacco use is still to be worked out. Some don't want it so short that an applicant could stop smoking on the day he applies for the policy and thus say he's a non-tobacco user. The health insurance industry wants the applicant to answer these two questions, "Have you used tobacco in the last 12 months?" and "Are you currently using tobacco products?" to determine whether or not he should be considered a smoker.
The American Cancer Society wants the applicant to not have used tobacco during the prior 30-month period.
Like many other facets of the Affordable Care Act, costs related to tobacco usages must still be fine tuned and could have a significant impact on the cost of coverage for certain individuals.
You can run your Arizona Health Quote here to view rates and plans side by side from the major carriers...Free.
Again, there is absolutely no cost to you for our services. Call 866-344-8061 Today!