Arizona health insurance

Cobra coverage options
Cobra Health Coverage in Arizona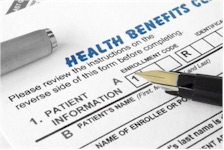 If your Arizona group health insurance ends because of what is termed a "qualifying event," you may be eligible for an extension of that coverage under COBRA (the Consolidated Budget Reconciliation Act).
A qualifying event is defined as one of the following:
The employee's job ends.
A reduction in the employees' hours (he or she becomes part-time, and no longer qualifies for full-time benefits).
The dependent is divorced or legally separated for the primary employee, triggering a loss of coverage for the dependent.
The dependent of the employee is no longer considered eligible because, for example, a birth date puts him or her past the maximum age for eligibility.
The employee for whom you are a dependent has turned 65 and has gone on Medicare.
The death of the employee for whom you were an eligible dependent when she or he was alive.
You are not eligible COBRA if the following apply:
You are terminated for "gross misconduct."
You did not meet the enrollment time limit deadline.
You did not pay your COBRA premiums on time
You have coverage or are become covered by another health plan.
The small group must have 20 or more employees for COBRA to be available.
You should receive notification of COBRA eligibility when you leave your job, your hours are cut or your status is changed as a dependent. You have 60 days from the date of the notice to notify in writing whoever manages the employee health plan what your intentions are. This also applies if you have divorced, or legally separated, or you are no longer eligible as a dependent.
It is the responsibility of the manager of the group health plan to send you a notice about the amount of the premium due and how to sign up for COBRA.
Once you have received this notice, and before the deadline passes, you should send in the application with the correct premium amount. It will be your responsibility henceforth to make the premium payments in a timely manner to keep the COBRA coverage in effect.
Many former employees are surprised when they find out the cost of their new COBRA coverage. You basically are now paying the total cost of what the company was paying before, which can mean that your are paying the company's share under the previous set up as well as your own. Group insurance is typically more expensive than individual Arizona health insurance; the premiums are high to cover the cost of those If the company is paying the total premium, it is not an issue when you were covered as full-time employee; but if you start paying all or part of it, you will quickly become aware of the higher cost.
COBRA coverage is not automatically issued; you do have to apply for it. It is paid monthly and can be canceled monthly as well. You also have a 62-day window in which to apply. If you wait to the deadline, you will have to pay for the previous two months to bring the COBRA coverage up to date.
You have the same benefits under COBRA as you had under your prior Arizona group health insurance, or for any other employee currently enrolled under the same plan. If open enrollment periods are offered to the other employees, you must be able switch plans, too. There are no restrictions because of preconditions. If your precondition was covered under the old plan, it will be covered under COBRA. Any additional plans offered to the group, such as dental and vision, must be offered to you as well under COBRA.
After COBRA expires, you can get coverage from an individual or family Arizona health insurance plan. If you apply within 60 days of your COBRA plan's expiration, you will be eligible for a special enrollment period to apply. If you wait until after 60 days, you will have to wait until the next open enrollment period, which historically has started the beginning of November.
You can run your Arizona Health Quote here to view rates and plans side by side from the major carriers...Free.
Again, there is absolutely no cost to you for our services. Call 866-344-8061 Today!