Arizona health insurance

Compare Arizona Health Exchange Plans
Tips to Help You Compare Plans on the Exchange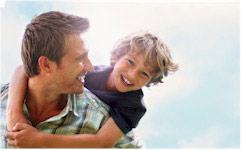 You've got your healthcare.gov file set up, and now you're ready to pick a plan.
You've gotten a Chinese laundry list of plans off the web, and now all you have to do is choose.
Scroll down the plan list, pick a plan that looks interesting, say Eenie meenie miney mo, take a deep breath and enroll…
The Types of Plans by Network
Whoa.
Let's back up for a moment.
First you need to know about the major categories of the plans to make an intelligent decision :
Health Maintenance Organizations (HMOs);
Preferred Provider Organizations (PPOs) and
Health Savings Accounts (HSAs).
There are considerable differences between the three.
However, what they all have in common is that they have to meet the minimum requirements of the Affordable Care Act (ACA).
HMOs appear to be the new standard of the ACA (known as the Obamacare) plans.
More and more insurers have moved from PPO's to offering more HMO's.
That's because there are some cost savings for the carrier in offering HMOs, and that's an important factor in the new insurance world of cost cutting and meeting government mandates.
With an HMO, you need to see a primary care physician or "gatekeeper" before you see can see a specialist.
Typically the HMO network is smaller than, say, a PPO.
With an HMO, for example, you may have one or two dermatologists to choose from, and it's your primary care physician that decides which one you're going to see initially.
Your choice of hospitals may be more limited as well.
The good news about HMOs is that they tend to be less expensive.
And, if truth be known, most people are perfectly happy with them.
With a PPO, you can go see any doctor in the network, including specialists .
You don't need a referral.
Keep in mind that to get any price break, the physician has to be in the network .
That's why it's really important that, if you're considering changing plans, and you have a doctor you really like, check with the doctor's office and make sure they accept the plan you're interested in (you can also look up the carrier on the provider's website, but there's a chance that information's not completely up to date.
Better to check with the provider --doctor, hospital--directly.)
An HSA is savings account tied to an insurance plan. You can put up to a maximum amount every year into the account and it's tax deferred when you put it in.
This money can be used to pay medical bills and, in this situation, there's no taxes when you take it out to pay those bills.
HSAs tend to have high deductibles and limited copays.
They typically are a good option for people who are looking for a tax advantage with their insurance plan.
These types of plans have advantages and disadvantages, depending what your health insurance needs or goals are.
As a certified and licensed insurance broker, we'll be glad to help you find the best plan. Call 866-344-8061.
New Minimum Essential Benefits
All of the plans have to meet the minimum requirements set by the Affordable Care Act (ACA).
This includes such things as maternity coverage, guaranteed issue (you no long have to answer underwriting questions, no matter what your health situation is when you fill out the application), no lifetime limits on benefits.
You're going to get these essential benefits in any plan you choose.
The plans are grouped into metallic tiers---Bronze, Silver, Gold and Platinum—with Bronze typically having the lowest premiums but also the leanest benefits.
Although there's sometimes a considerable difference in pricing, the benefits of a Bronze plan are likely to be very close.
If you're eligible for what's called "cost sharing reduction," a reduction of premiums and copays which the government figures using a complicated formula based on incomes that fall below 250 percent of the federal poverty level (FPL), by all means sign up for the Silver plans, particularly if CSR is at the 87 percent reduction level or, even better, in the 94 percent reduction.
Your deductible will be reduced significantly from what's shown as part of the original plan, and it can dramatically lower the cost of your copays as well.
On the surface the Bronze plans may be less expensive, but CSR eligibility for the Silver plans will definitely even things out and could make a Silver plan less expensive than a Bronze plans, at least in terms of deductibles and copays.
If you can get cost share reduction, and unless you have huge medical bills that have to be met right away or on an ongoing bases , there may be no need to go to one of the higher tiers like Gold and Silver.
HEALTH NEEDS VS. COST
So what happens if you don't qualify for CSR?
Then you need to figure out what your health needs are for the rest of the year (i.e., based on past experience how much you intend to use the plan). This may be determined by what health care issues, if any, that you have.
You also need to look at the premium differences vs. the benefit differences.
You need to make sure that the hospital or doctors accept the plan (the easiest way to do this is call the doctor's office and ask directly. Make sure you specify whether it's an HMO or PPO plan; doctors may accept one and not the other. )
This is important to find out if you have a doctor you really trust because the provider networks have shrunk since the passage of the ACA.
You can call us at 866-344-8061 or email us a list of doctors and we'll go track them down
If you're traveling out of state on a regular basis, we recommend you look at the Blue Cross PPO Statewide plans (not the Alliance and Select plans, whose benefits are limited to Maricopa County).
This way you can use the BlueCross network of provider just about anywhere you go and get network rates.
IN AN EMERGENCY…
If you're covered by another carrier, and you're outside your area of service and have an emergency, you can always go to the emergency room.
By law a provider can't turn you away.
However, if it turns out to be indigestion rather than a heart attack, you may have trouble getting network rates.
And you're most certainly going to pay a service fee ($250 and up) for visiting the hospital emergency room but not being admitted to the hospital itself.
All plans are mandated to offer preventative or wellness visits. This includes benefits like:
Annual routine physicals
Annual pap smears/mammograms
Birth control
Well-baby check ups
Immunization
Well-woman visits and pre-natal visits
DON'T FORGET PROVIDER NETWORK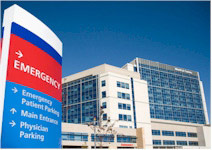 An important component of any plan is its provider network.
This has become an issue because one of the results of the ACA is for insurance companies to sometimes shrink the network of doctors and hospitals they are contracted with.
If you have a favorite doctor, whether she or he be a general practioner or specialist, we would strongly advise contacting that provider in advance to find out if it will accept the plan you want to enroll in, particularly if it is an HMO (the HMO networks are in general more limited).
You can also visit the "provider" tab through your online Arizona Exchange Quote here
However, these are not always completely up to date and it would be better to go directly to the source—the doctor you like.
This is doubly important when looking for mental health benefits.
hese have been greatly expanded since the ACA, but again it is important to find out what plans your psychiatrist or psychologist accepts.
Look at the Silver plans instead of the Bronze plans, because most long-term mental health treatments require maintenance-type prescription renewals or office visits, and plans with copays will help cut down the cost of those.
CHECK OUT DRUG COVERAGE
The drug formularies (the list of drugs that have been approved for prescriptions) are smaller now, so may sure your drug is covered on the plan you're interested in.
Check and compare the stand-alone drug deductible for prescription drugs—these can vary from one plan to another.
Find out what the cost of generic drugs is for the plan.
If there's a prescription plan, usually you don't have to meet the prescription deductible to get generic drugs. That will save you a lot of money from the get-go.
Check out the plans of the big national drug stores as well. Some pharmacies have plans that offer generic drugs at a cheaper price than the insurance companies.
A Silver plan is a Silver plan no matter what carrier you're looking at, so if there's a big difference in premium price, it may be a network question.
Some of the newer carriers in particular may not have a broad, established network in place. If you seldom go to the doctor, that may not be critical, but if you have health issues you may want to be sure that the provider network is as broad as you need it to be.

All these things are important to work out ahead of time, because once open enrollment is over, it's going to be very difficult to switch plans unless you have a life changing event and qualify for a "special enrollment period."
We'll be glad to help you make the best decision now to find the best plan to meet your needs at a competitive price..
We deal with many carriers and have access to all their plans, and we don't get paid until you're enrolled and covered (at no additional cost to you). We'll continue to service your account after the insurance is in place.
Don't hesitate to call us at any time.
As Certified Arizona Health Exchange Agents, there's no cost for our Service. Call 866-344-8061
Let's start today to find the best plan for you for 2016!

You can run your Arizona Health Quote here to view rates and plans side by side from the major carriers...Free.
Again, there is absolutely no cost to you for our services. Call 866-344-8061 Today!