Arizona health insurance

Child only coverage in Arizona
Arizona Medicare Supplement Insurance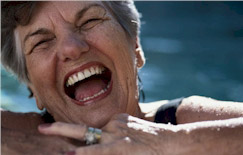 Medicare Supplement - Medigap health insurance offers many options in Arizona. You can easily get a quote for Medigap health plans or continue below for more valuable health insurance information for your Medicare Supplement options.
We have simplified the options to make things easier. This section is invaluable for anyone who wants to get down to the real differences with the Medicare Supplement options...85% of Medicare Supplement applicants choose the F plan.
What are Medicare Supplements?
Medicare supplements are insurance plans designed to fill in the gaps of Medicare coverage.
Click here for the full benefit summary. Essentially, with your Part A and Part B, it works like an 80/20 plan with separate annual deductibles for hospital and physician charges. Notice that it does not cover what is increasingly the most expensive part of medical care...prescriptions.
What does each Supplement cover?
There are standardized plans from A to J with increasing benefits (and monthly costs). A given company may choose to offer only some of the plans. You can click above under 'Plans' to see the benefits for Unicare of Arizona or Blue Cross Blue Shield of Arizona.
When can I enroll?
You need both your Part A and Part B with Medicare, typically when you turn 65 or leave a group plan after 65.
Why Blue Cross/Blue Shield of Arizona?
Blue Cross and Blue Shield of Arizona are the dominant carriers in our local market for Medicare Supplements. They have strong plan offerings that are not heavily weighed in HMOs.
How do I enroll?
A completed application, your first payment, and Part A and Part B enrollment is all you need to enroll in a supplement. We can send you the free enrollment kit here.
What if I have health conditions?
There may be 6-month windows of guaranteed approval starting when you a) 65 and older, have Part A and newly secured Part B; b) leave a group plan; c) your current insurance carrier or plan leaves your area or you move to an area where it is no longer available. There are other cases but otherwise, you need to answer 'no' to the health questions on the application to be accepted. You can request the application here to see if you can qualify.

More Information available through the quote below.
You can run your Medicare Supplement Health Quote here to view rates and plans side by side from the major carriers...Free.
Again, there is absolutely no cost to you for our services. Call 866-344-8061 Today!