Arizona health insurance

Compare Arizona Health Exchange Plans
Special Enrollment Periods for Arizona Health Exchange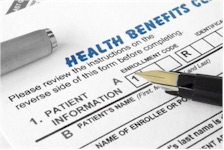 Even though open enrollment is over and doesn't open up again until November 15th (with a January 1st effective date), you may be able to get coverage anyway if you fall into a special enrollment period.
You are eligible for a special enrollment after having a "special qualifying life event" occur.
Here are some examples of common qualifying events:
Loss of Essential Health Coverage - includes loss of employer coverage or loss of Medicaid or CHIP as a result of a reported change in household income or other circumstances.
Change In Family Size - marriage, divorce, death of a family member, birth, or adoption.
Change In Citizenship - gaining status as a citizen or a lawfully present individual in the U.S.
Enrollment Error - experienced an error in your original enrollment.
Violation of Plan Benefits - an individual who enrolled in a qualified health plan and is able to demonstrate that the plan substantially violated a material provision of the plan.
Change In Premium Subsidy Eligibility - becoming newly eligible or newly ineligible for the premium subsidy or cost sharing reductions.
Relocation - new plans become available based on moving to a new area.
Indian or Alaskan Native - the individual is an Indian, or Alaskan Native, as defined by the Indian Health Care Improvement Act.
Exceptional Circumstances - a qualified enrollee is subject to other exceptional circumstances as determined by the Exchange.
You can enroll in a place either through the Marketplace or outside the Marketplace.
You can apply for AHCSS (Medicaid) at any time if you think you qualify.
You can run your Arizona Health Quote here to view rates and plans side by side from the major carriers...Free.
Again, there is absolutely no cost to you for our services. Call 866-344-8061 Today!